APP & BOOK
A virtual encounter with 100+ saints from all around the world. Find answers to burning real-life modern questions with the help of the saints and get inspired by their lives!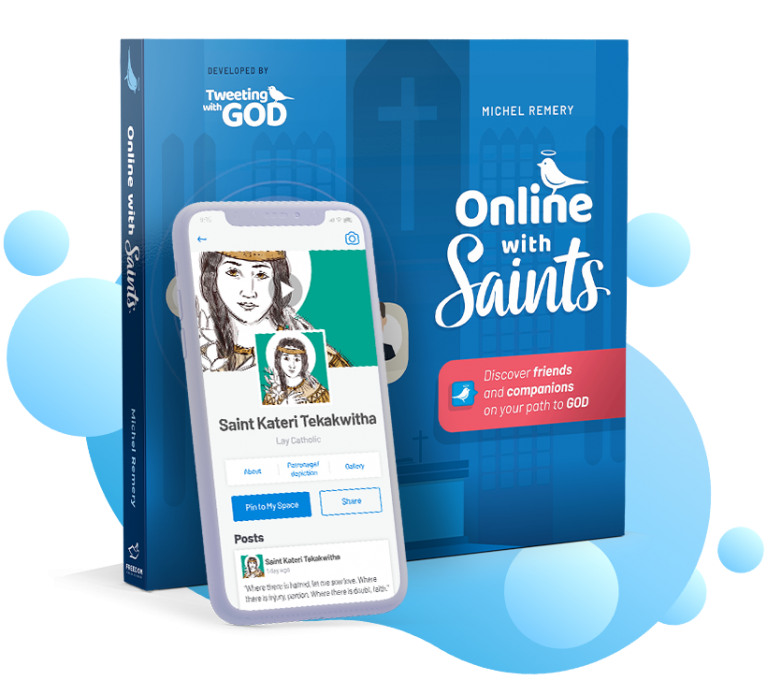 DOWNLOAD THE FREE APP
The app brings the content of the book to life, wherever you are. The social media profiles of the saints in the app help you follow their lives and journey with God.
Be inspired by their example!
 
BUY THE BOOK
The book Online with Saints is available in English and in many other languages. Every double page introduces you to one of the saints and helps you find an answer to a modern question. Advanced technology links the book and the app. 
ONLINE WITH SAINTS APP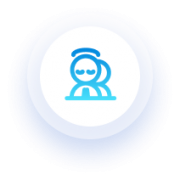 100+ Saints' profiles
Online with Saints presents the social media profile of more than one hundred saints from all around the world, with interesting facts, quotes, prayers, and captivating stories of personal faith, love and sacrifice. The app contains a video where the saints tell their story, ​a short summary of their life, patronages, information on how to recognise them, and especially posts by the saints themselves.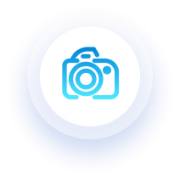 Selfie with a saint
Capture yourself next to your great heroes in the faith! Clicking on the camera icon, you can take a selfie with the saint you choose. Save the image, and then share it with your friends on social media.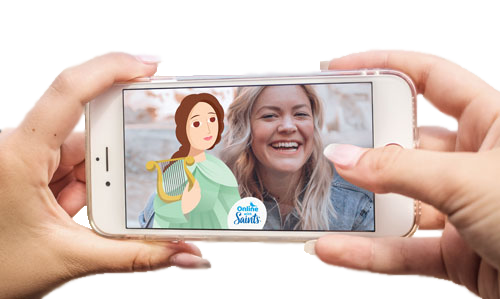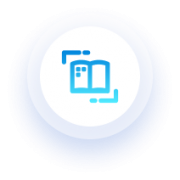 Scan the book
A scan feature links information in the book to online content. Scanning the image of the saint in the book allows them to tell their story in the first person. The technique is simple: click on the SCAN icon in the app, point the camera at the large image of the saint at the left of the left-hand side of each double page in the book, and the app takes you to their social media profile.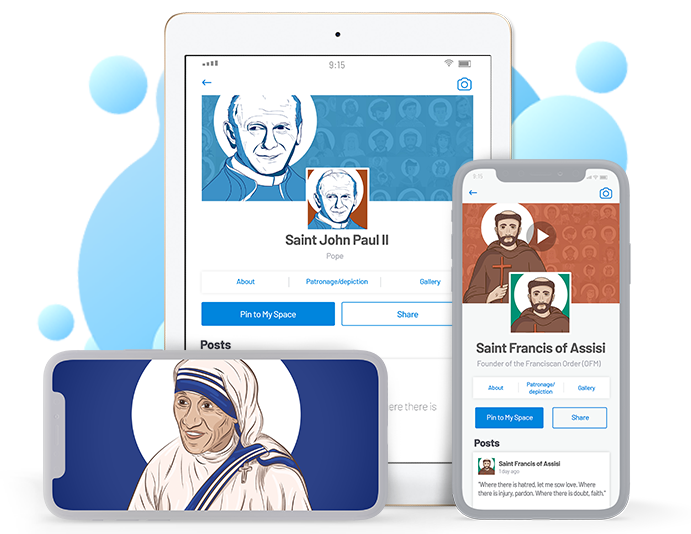 DOWNLOAD HERE THE APP
Explore social media profiles and videos of the saints
Scan the book and switch easily to online extras
Take a selfie with the Saints!
The book Online with Saints is full of life experience, brought to you by the saints. Every double page answers a contemporary question about life and faith with their aid. The free and fully integrated app makes the virtual encounter with the saints complete.
A wealth of information
Online with Saints gives you information on many topics, like: sainthood, God's Will, vocation, mission, multimedia, life & faith, fashion, creation, society and the Church, prayer, supplication, sacraments, doubt, Bible, desolation, relationship, forgiving, the Virgin Mary, and much more...
Find answers
This publication will help you find answers, grow in your relationship with God, and learn about the faith through the fascinating experiences, challenges, heroism, holiness - but also failures of some of the greatest friends of God.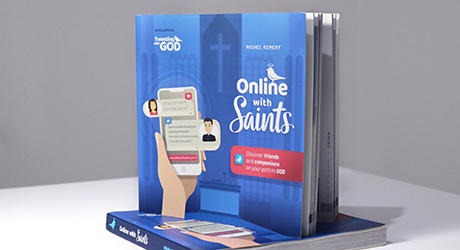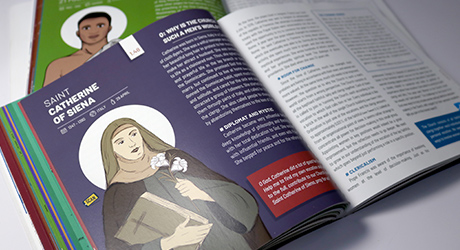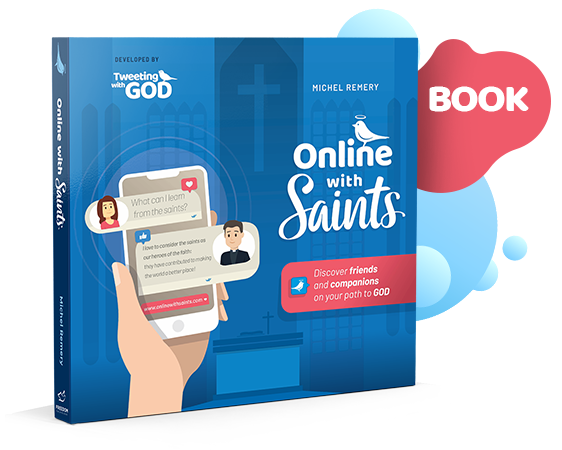 Order here the book
Explore captivating life stories of the saints to find answers to burning questions
Discern your personal journey towards sainthood, just as every saint found their vocation in a different way
Discover interesting facts, quotes, prayers, and posts in the company of saints from all over the world