Pope Francis addresses the users of Online with Saints
Date: 31.08.2019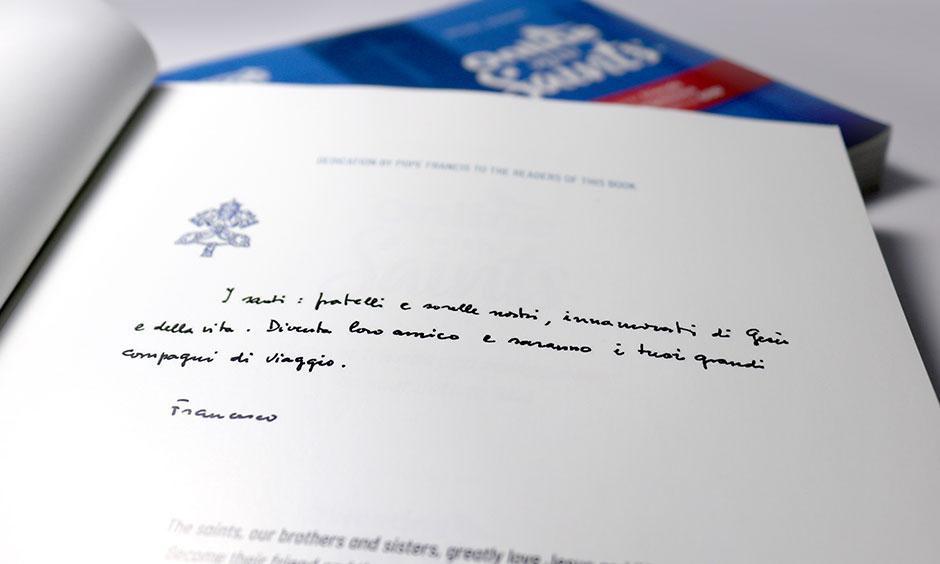 Pope Francis addressed these words to all users of Online with Saints, encouraging them to let the saints be their companions in their path with God:
"The saints, our brothers and sisters, greatly loved Jesus and life. Become their friend and they will be your travel companions". 
With these words Pope Francis addresses all users of Online with Saints. His words are in line with his invitation to become saints in his Apostolic Exhortation "Gaudete et Exultate", for "a Christian cannot think of his or her mission on earth without seeing it as a path of holiness" (GE 22). Thus the Pope encourages the faithful to continue to strive for holiness in their lives and to spread the message wherever the Lord sends them.
The Pope's support encourages us to continue working towards spreading the great message of love that God wants to share with all. 
We invite you to let the saints be your friends and companions on your path towards holiness!